We're extremely proud of the awards we receive. Probably because it's not easy to do what we do. There is no playbook for working in First Nations and Inuit communities, nor for international development work. Sticking with it—let alone getting good at it—requires enormous resilience. In the North, basic communication, logistics and travel are sometimes a challenge. These factors can impact the ease of delivering programs. Overseas, the challenges are no less pronounced: civil war, drought…sometimes the government of the very people you are helping tries to bump you out for political reasons.
So when Tanzania's Ministry of Education wants to talk with us about rolling out the programming we've kickstarted on a massive scale, it feels pretty good. That's when you know you have the expertise, the experience and the resilience to endure and to succeed. It shows that we're maturing as an organization.

Paul Harris Fellow, 2017
The Rotary Club of South Georgian Bay awarded Jeremy Rhodes, ET Founder and Executive Director, and Abby Stec, ET Director of Business Development, with a Paul Harris Fellowship for their contributions to the local community.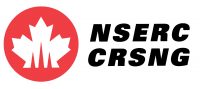 NSERC Promoscience Award, 2015
The Natural Sciences and Engineering Research Council of Canada (NSERC) helps make Canada a country of discoverers and innovators for the benefit of all Canadians. It is the Federal Governments Council for Scientific innovation, education, proliferation. The NSERC Awards for Science Promotion honour individuals and groups who make an outstanding contribution to the promotion of science in Canada through activities encouraging popular interest in science or developing science abilities.

Donner Canadian Foundation Award for Excellence in the Delivery of Education, 2012 & 2013
It also means a lot when we win something like a Donner Award, which we did in both 2012 and 2013. Of the 554 not-for-profit organizations that applied for the award in 2013, 128 were short-listed. Using the evaluation benchmarks that they created, the Fraser Institute scored short-listed applicants and came up with Elephant Thoughts as the winner, two years running.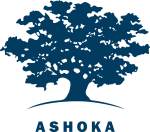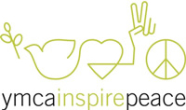 YMCA Peace Award
This award was presented to Lisa Farano, President of Elephant Thoughts. It recognizes the achievements of individuals and groups in local communities who demonstrate the values espoused by the YMCA.

Paul Harris Award
The Rotary Club of Collingwood South Georgian Bay recognized Bill Sloan, Elephant Thoughts' CFO, as a Paul Harris Fellow for his exemplary humanitarian service.

Me to We Award
Me to We chose Jeremy Rhodes, Elephant Thoughts' Executive Director, for this award, for making a difference at home and abroad.

Service Above Self Award
The Rotary Club of Collingwood South Georgian Bay recognized Jeremy Rhodes, Elephant Thoughts' founder, with a Rotary Centennial Award for Service Above Self, for his exceptional work in serving others.