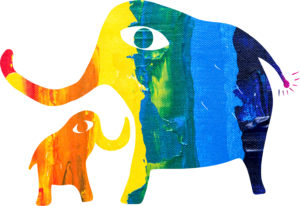 a community brightening initiative
help us spread a little joy
Dear friends, We are on a mission to spread joy, and we need your help! We hope many of you are familiar with us and the work we do in our community and throughout the world. Locally, perhaps we have always been well known for our beautiful retail shop full of educational and fun toys, games, and books which expanded to include beautiful handmade gifts from all around the world.  After much deliberation we have decided to close our store and gift the contents. What better way to give back and spread a little bit of happiness and appreciation to the people and community that we love? 
ways you can help us #SPREADJOY
Nominate a Family with Children
Nominate a family, we will randomly select 20 + recipients per week and deliver a gift of toys, books and games to their doorstep.
Nominate an Every Day Hero
Nominate an every day hero, we will randomly select 10+ per week and deliver a beautiful handcrafted gift to their doorstep.
Have your Shopfront Beautified
Submit a request to have one of the incredible artists from Matilda Swanson Gallery come and beautify your storefront window with original art!
Register for the Family Culinary Exploration Program - Free!
Receive fresh ingredients at your doorstep and enjoy this program with your entire family.
Register for ET's School In Nature - Free!
Elephant Thoughts, in partnership with our generous donors at NSERC, are gifting a large number of spaces at our School In Nature.
Register for Virtual Summer Camp - Free!
Register your child for our virtual summer camp where they will learn to build their very own computer, complete with Minecraft!

Sarah Filion of the Matilda Swanson Art Gallery is already known the trail of colour and art she leaves in her wake. Her and a team of incredible artists from the gallery are contributing to Project Joy by painting their own version of colourful joy on business windows across South Georgian Bay.  
We wanted to let you know that your safety is our number one concern. The LAST thing we want to do is contribute to the problem. We are taking every precaution in our power to ensure that the goods that are delivered to families and heroes have been properly sanitized and have not been touched by another human being for at least 24-48 hours to reduce any potential risks during this pandemic. Our staff and volunteers will deliver and handle gifts wearing gloves and masks. If you have any concerns or questions please do not hesitate to to reach out and ask us a question.