A MESSAGE TO ALL WHO ARE USING THE INDIGENOUS JOURNEY
A whole new version of Indigenous Journey is coming in 2023!
Elephant Thoughts has learned so much through this process including developing 5 Defining Principles and the 5th is this – Listen and learn from communities and students, accept feedback and embrace mistakes as learning opportunities and evolve and improve our work always.
Version 2 is being designed to more effectively fulfill the mandate of why Indigenous Journey was created which is to combat racism, build empathy and understanding of First Nations, Inuit and Métis to non-Indigenous people.
Thank you for your continued interest in this program and for your patience while we work on Version 2!

A unique online and interactive tool to help educators teach the culture and perspectives of Indigenous peoples in Canada through the voice of Indigenous Youth.
TAKE THE JOURNEY NOW!
So Why the Journey?
Teaching the culture and perspectives of Indigenous peoples is a critical facet of school age learning. We believe everyone has a responsibility to expand knowledge of Indigenous education. Understanding and honouring our history fuels our beliefs, supports inclusivity and diversity, and cultivates the traditions that connect us.
The time is right for a concerted effort that creates transformational education by rejecting the "status quo," moving beyond "closing the gap" discourse, and contributing to the well-being of Indigenous peoples and their communities.
The Challenge
Teachers are faced with curriculum challenges when they are uncomfortable or intimidated by unfamiliar content. They are not the only ones. When it comes to Indigenous knowledge systems, Canadians find themselves uncomfortable with their lack of real knowledge and facts. It's clear that new ways to engage both teachers and students are needed and the Indigenous Journey addresses this.
The Indigenous Journey focuses on empowering indigenous youth to have a voice and teach their peers about Indigenous culture and perspectives.
Our goal of inspiring Indigenous youth to have a voice will equip every teacher in Canada with the tools to readily deliver Indigenous content to students.
Together, the youth and elders of The Odawa Midewiwin Medicine Society, Wolastoq Education and Elephant Thoughts have partnered in developing educational age-appropriate modules designed to help both teachers and students explore, discuss and question colonialist history that affect Indigenous issues that we face today.
This free click-through online application allows teachers to present a multitude of Indigenous subjects such as:
• The history and impact of residential schools
• Culture and preservation of language
• Contributions to society including great Indigenous artists and writers
• Missing and murdered Indigenous women and girls
• Standard of living
Within Indigenous culture, youth learn from their peers, their parents and their elders. These traditional learning methods and various age groups are reflected within the modules. Each module includes multimedia and video, role playing exercises, quizzes and games, group activities, and story-telling.
Very little teacher prep needed and each module fits into a 45-minute class.
The Odawa Midewiwin Medicine Society
The Odawa Midewiwin Medicine Society
The Odawa Midewin, led for many years by veteran and spiritual leader Eddie King, is a group of men and women dedicated to the preservation of Indigenous history and ways of life. It is centered on Manitoulin Island Ontario, a stronghold of Anishinabe cultures.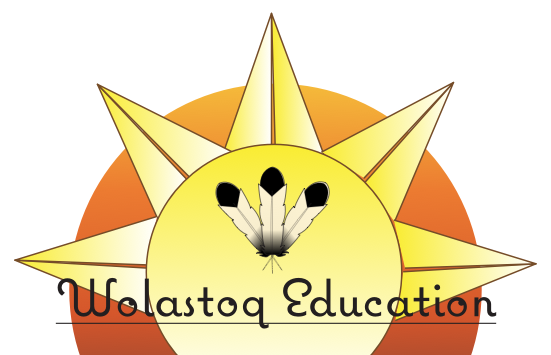 Wolastoq Education Initiative is a non-profit educational organization whose mandate is to promote educational opportunities and generate greater interest in science for all First Nations students.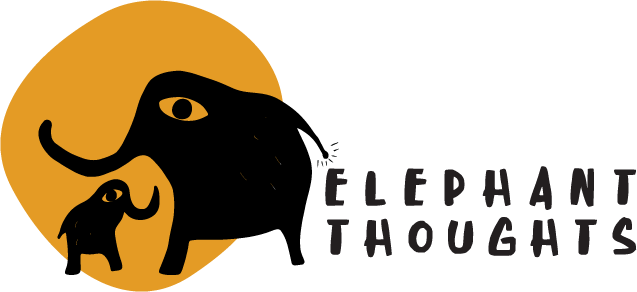 Elephant Thoughts
Elephant Thoughts has built a national track record of collaborating with communities to develop sustainable education solutions both in and out of the classroom.

Join the Journey!
Our goal is to inspire every teacher in Canada to readily deliver Indigenous content to students.
"Education and awareness builds capacity for empathy and acceptance. 94 Calls to Action were compiled to redress the legacy of residential schools and advance the process of Canadian reconciliation with Indigenous peoples. Directed towards three levels of government, it is our collective responsibilities as Canadians to do whatever we can to help."
Truth and Reconciliations Calls to Action
"Embedding Indigenous cultural content in public schooling is wanted and needed, but teachers don't feel confident teaching the material and are nervous about saying the wrong thing."
Study, International Indigenous Policy Journal, July 2017
"Not withstanding our diversity, there is more in common amongst us."
James Anaya, United Nations Special Rapporteur
Check Out the Latest News About
The Indigenous Journey